Date/Time
Date(s) - Monday, April 24, 2017
8:00 am - 10:30 am
Location
Balls Brothers
Category(ies)
Monday, April 24th 2017, 8:00 – 10:30am
Balls Brothers, Minster Court, Mincing Lane, London EC3R 7PP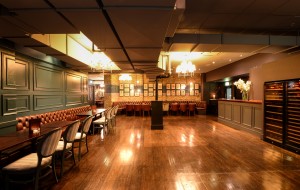 The England and Wales Chapter of the Institute of Operational Risk is pleased to invite you to its upcoming breakfast event on 24th April 2017 from8:00am to10:30am. The event is generously sponsored by MERJE, a niche mid-senior level recruitment firm.The theme of this breakfast event is risk culture. Everyone has some opinion about risk culture (or culture) and how it can be evidenced though few have an ongoing program to successfully assess and embed it. Our speakers, Ian Thomas, Ian Mckinnon and Roger Noon from HSBC – HSS (the custodian) and Markets Operations – have developed a practical approach to assessing and embedding risk culture across the organisation. The team will be sharing their approach and their experience implementing it.
We are grateful to MERJE for sponsoring the event and to our speakers to make the time to present their views and facilitate discussions.
Please find the agenda below :
08:00 – Registration, coffee, etc.
08:30 – "Assessing and Embedding Risk Culture" – Ian Thomas, Ian Mckinnon and Roger Noon (HSBC)
09:30 – Q&A and Closing Comments
10:30 – End
Interested parties please complete the below booking form:
The event will be free to Members, but charged to non-members for a fee of £50.00 other than guests of our sponsor (MERJE) and speakers.
Download the presentation here:

Download April 2017 - HSBC IOR Risk Culture Breakfast Briefing
Download the debate capture here:

Download IOR debate capture