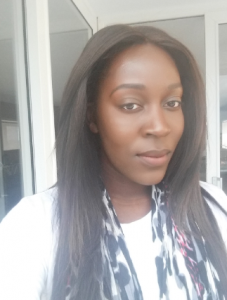 Ellen Appiah CIOR
Operational Risk Manager
ABN AMRO Bank, The Netherlands
We talk to students/members about their experiences of studying the Certificate in Operational Risk Management (CORM).
How did you get your job?
I started my professional career with the big 4 accountancy firms initially wanting to become a Certified Public Accountant. A few years in, I realised that my strength was in advising businesses in optimising their risk and control frameworks. So I decided to switch from audit to risk management. I applied for a job opening within ABN AMRO bank for the position of Operational Risk & Control Specialist and was offered the job. For the past 6 years I have been working within operational risk management. In my role as Operational Risk Manager, I focus on both the methodology of operational risk as well as the management of operational risk.
What's a typical day like as an Operational Risk Manager?
I typically engage in various risk assessments such as risk control self-assessments, change risk assessments and control framework enhancement, where I coordinate and/or provide expertise in workshops. Guiding the 1LoD business in the assessments and engaging with them to gain a thorough understanding of prevailing operational/non-financial risks. Furthermore, I provide training on the fundamental concepts of operational/non-financial risks for new to bank employees.
What do you enjoy most about your job?
It's diverse, challenging and require you to engage and think along with your (business) stakeholders. A working day is never the same. It's dynamic and involves liaising with various stakeholders which keeps me sharp in the work that I do.
What are the challenges?
Getting all the stakeholders on board, whether that is other 2LoD risk colleagues, first line business or interacting with audit. It's a balancing act to engage with so many stakeholders and also getting your message across.
What would you say to others thinking about taking CORM?
I would highly recommend it. It's a solid training program that covers the fundamentals of operational risk in a non-complex way.
What have you been able to put into practice in your job as a result of what you have learnt?
In my role I provide training sessions. Time and again I reach out to the CORM handbook to prepare for the training that I provide. Due to the Covid pandemic, my training is provided online so I had to transition from in-person training to online sessions.
The pandemic has really shown my organisations resilience and how non-financial risks such as pandemics are part of our climate.
My great win is that I can demonstrate my operational risk proficiency and promote the need of having solid fundamental knowledge.
How do I get into/work as a/become an Operational Risk Manager?
As (starting a new) Operational Risk Manager, I'd advise you to first of all understand the context that you are working in.
Understand the business environment that you are working for. E.g. what are the business objectives, have a forward-looking perspective.
See yourself as an adviser, with an independent and fresh view on matters.
Don't be afraid to challenge and be critical in a constructive manner to really be effective.
Find out more about the Certificate in Operational Risk here