The England & Wales Chapter of the Institute of Operational Risk exists to support the IOR's members in the region. The Chapter was established in 2012 and has provided many successful events over the years. The chapter continues to evolve and grow. We believe that the IOR, as a professional institute for operational risk management, should set an example for good governance and sound management. The Chapter is governed by a Chapter Executive Committee with clear assigned roles and responsibilities within the leadership team.
We aim to deliver value for money to our members by offering a variety of events, including interactive workshops, seminars presented by top industry professionals and networking events (most of them are free of charge for members). We will also continue to partner with other organisations to offer access and discounts at their events for our members. Please see our programme of upcoming events at the bottom of this page. We also aim to strengthen our membership base so you can make the most of networking opportunities.
Operational risk management has never been more important and is a focus of global and national regulators. We will keep you updated on material regulatory developments through ad hoc briefings and insight papers (as well of course as through events).
We also want to be closer to you and get in touch more often via email, social media and the IOR website. Of course, we will also want to hear back from you about the things you like and where we can improve. The Chapter welcomes suggestions from members for events and activities both in London and elsewhere in England and Wales – please email suggestions to jhinchliffe@ior-institute.org
Chapter Governance – Executive Committee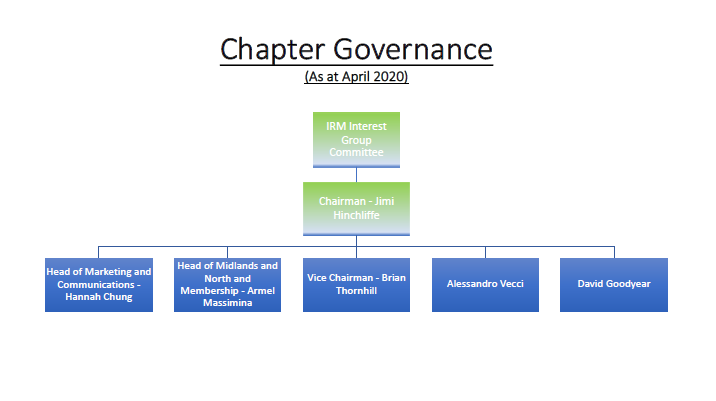 Executive Committee Member Profiles
Jimi Hinchliffe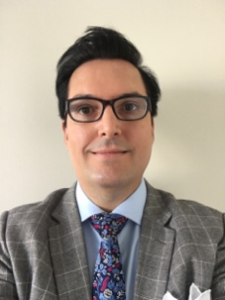 Jimi has been a long-time member and supporter of the Institute of Operational Risk, joining soon after it was founded by Brendon Young and is a former Director on the IOR Council. In 2016 Jimi was made a Fellow of the IOR and joined the England & Wales leadership team. In 2017 Jimi became Chairman of the IOR's England & Wales Chapter.
Jimi has worked on operational risk and regulation for over 20 years. After completing his Ph.D. on financial regulation and public choice economics in 2000, he joined the UKFSA where he held a number of roles including in operational risk policy, bank supervision and as a Basel 2 specialist/ lead. Jimi then joined the GSIFI MUFG in 2008 to be head of Policy, Risk and Regulatory Affairs for the bank. Jimi left MUFG to form NJ Risk and Regulatory Consulting in 2016 to provide professional services, training and practical support in operational risk and regulatory affairs, and was most recently engaged as an interim Senior Risk Manager at BNY Mellon. Jimi is a regular speaker on operational risk and regulatory affairs at conferences and has published numerous journal articles, most recently on operational risk capital in the Journal of Operational Risk and on conduct and culture in Risk Universe.
---
Hannah Chung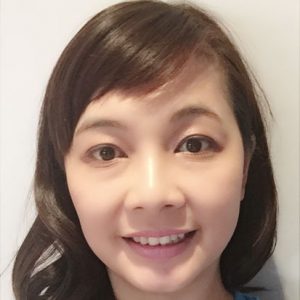 Hannah Chung is a subject matter expert in Operational and Reputational Risk at Credit Suisse, based in London. She has extensive experience in defining the audit strategy and assessing the effectiveness of the implementation and embeddedness of operational risk frameworks and defining holistic approaches to reputational risk management.
Hannah has over 20 years of experience in the Investment Banking industry. This has included a variety of roles in front office, operational risk, internal audit and external audit at first tier institutions.
Hannah is a member of the Institute of Operational Risk and in May 2018 became a member of the Executive Committee for the England and Wales Chapter and appointed as the Head of Communications.
Hannah is a regular speaker on operational risk and reputational risk at international conferences and external training venues.
Hannah is a qualified Chartered Accountant with the Institute of Chartered Accountants Australia. Hannah graduated from the University of Technology, Sydney with a Bachelors of Business majoring in Accounting and Finance.
---
Armel Massimina
Head of Membership and Head of Membership and England & Wales Chapter: Midlands and North Regional Head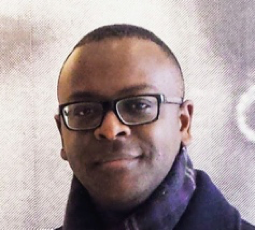 Armel's career in Financial Services started 7 years ago working in Collections and Recoveries. He soon developed an appetite for process and control enhancement, which led him into the Operational Risk universe. For the last 5 years, his experience in Operational Risk has included working for a Global and Challenger bank in the West Midlands, essentially supporting the implementation and embedding of risk frameworks.
He holds qualifications in Business and Finance and Risk Management in Financial Services. He joined the IOR on its 10th anniversary in 2014 and have since benefited from the many professional and personal growth opportunities.
By joining the Leadership Committee, Armel intends to contribute to its development both nationally and internationally.
---
Brian Thornhill
Brian is an Associate Director in Deloitte's Financial Services Risk Advisory Practice.
He previously served as a prudential technical specialist at the FCA and its predecessor organisation the FSA.
He has extensive experience in the delivery of regulatory reviews and remediation support, including operational risk, risk management frameworks, governance and oversight, stress testing, reverse stress testing, wind-down and recovery planning assessments for CRDIV and BIPRU firms.
---
Joshua Ratilal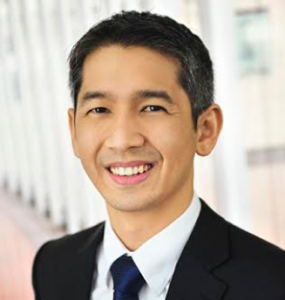 Joshua Ratilal is the General Manager and Country Head of Meetig8, a regtech start-up that matches risk, compliance and audit professionals and RegTech solutions with companies on demand using a sophisticated AI driven platform. Joshua has over 15 years experience in financial services governance, risk and compliance advisory, working for retail and investment banks in Sydney, London and New York. Prior to joining Meetig8, Joshua was a Director in PwC's Risk Consulting division in Sydney, providing consulting services to insurance firms, retail banks and superannuation providers.
---
Upcoming Events
No Events
---
Local Chapter News
Posted on August 17, 2020, in England and Wales Chapter
The latest IOR newsletter is now available here: https://the-irm.org/t/FOL-6YX8Q-C8B034E322ED7302QLFSL425434D879824D5EC/cr.aspx
Posted on May 7, 2019, in England and Wales Chapter, IOR News
Operational Risk Function Survey_FINAL_01.04.2019[150871]
Posted on February 1, 2019, in England and Wales Chapter, IOR News
New Generation Operational Risk: Europe 2019 will explore the evolving role & scope of oprisk management in today's dynamic landscape; inclusive of presentations, interactive panel discussions & more. IOR members are entitled to a 20% discount. Watch for the code that members will receive by separate email. www.cefpro.com/oprisk
Posted on January 27, 2017, in Dutch Chapter, England and Wales Chapter, German Chapter, IOR News, Irish Chapter, Scottish Chapter
We are pleased to announce that we will be supporting the 3rd Annual New Generation Operational Risk: Europe Summit. Taking place in London, 14-15 March 2017, the Summit will bring together industry thought leaders to review the operational risk frameworks and controls for a broader view of the risk as a function and using to drive business decisions. We have […]
Posted on June 29, 2016, in England and Wales Chapter, IOR News
Full details of the July 12th event '2nd Annual Culture and Conduct Forum for the Financial Services Industry' in London are now available here.
Posted on February 2, 2016, in England and Wales Chapter, IOR News
The slides from Mike Finlay's 19th January 2015 Risk Categorisation Masterclass presentation in London are now available for download.
Posted on April 8, 2015, in England and Wales Chapter, IOR News
About 50 members and guests joined the England and Wales chapter's Operational Risk Appetite breakfast seminar on 19 March, generously hosted by Nasdaq BWise. The seminar was opened by Bertrand Hassani of Santander who shared his thoughts and experience of using Operational Risk in a interesting and entertaining presentation. His insights into establishing and setting a risk dynamic covered three […]
Posted on March 11, 2015, in England and Wales Chapter, IOR News
The Institute of Operational Risk's England and Wales Chapter is pleased to invite you to a breakfast session on Operational Risk Appetite, generously sponsored and hosted by Nasdaq. Full details of the event and speakers may be found here: https://www.ior-institute.org/ior-events/ior-breakfast-session-operational-risk-appetite Places are going fast, so book now.  This event is free to IOR Members, £50 for non-members.