The German Chapter of IOR will promote the development of the discipline of managing operational risk and provide support to practitioners in one of the world's leading economies and hub of financial services. The Chapter will also seek to open a dialogue with regulators and other relevant associations in order to further promote awareness and recognition of the discipline.
 We would like to encourage everyone to use the members area and in particular the body of knowledge from areas such as past events and the Sound Practice Papers. If you have any work that you feel would be useful to others members, please send it to us for publication.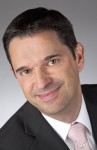 If you would like to contact the German Chapter, please e-mail Rainer Sprengel at Rainer.Sprengel@1fins.com
Attached is a best practice paper on Reputational Risk Management which has been written (in German) by a workgroup from the participants of the IOR RepRisk Forum. The work is not formal Sound Practice Guidance and does not claim to be a definitive paper, but it does cover governance, strategy, tasks, definitions and the whole reputational risk steering process, including reporting.
Non-Financial Risk Degree Programme
In cooperation with the IOR (German Chapter), the Frankfurt School of Finance & Management offers a Degree Programme related to Non-Financial Risks. Please follow the link for further information: NFR Degree Programme
Upcoming Events
Tuesday, September 29, 2020 - Wednesday, September 30, 2020 - All Day

Wednesday, May 13, 2020 - All Day

Wednesday, January 29, 2020 - All Day
---
Local Chapter News
Posted on January 27, 2017, in Dutch Chapter, England and Wales Chapter, German Chapter, IOR News, Irish Chapter, Scottish Chapter
We are pleased to announce that we will be supporting the 3rd Annual New Generation Operational Risk: Europe Summit. Taking place in London, 14-15 March 2017, the Summit will bring together industry thought leaders to review the operational risk frameworks and controls for a broader view of the risk as a function and using to drive business decisions. We have […]
Posted on January 18, 2017, in German Chapter, IOR News
Details of the German Chapter event '12th IOR Operational Risk Quant Workshop' are now available to view here.